As 2018 draws to a close, we've rounded up a short list of the most popular content of the year. We looked at the content that struck readers' interests based on the page views on our Adhesive Squares website.
Many readers were interested in comparing different types of adhesives, while most wanted to keep up with the latest trends in packaging. What do most articles have in common? Four of the five include an eye-catching infographic to help digest information.
Without further ado, here are the top five articles of 2018: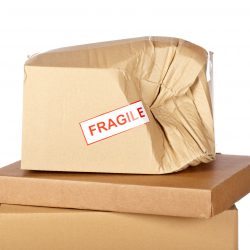 As eCommerce continues to grow, so does the importance of protective packaging during shipping. As a manufacturer and/or packaging designer, the last thing you want to do is fall short of your customers' expectations. Making sure your product is secured with protective packaging will help create a more positive end-user experience.
Double-sided tape is very effective for bonding foam substrates and cardboard inserts to packaging materials. Not every protective packaging application is the same, which is what makes double-sided tape a versatile solution for securing your product. Continue reading here.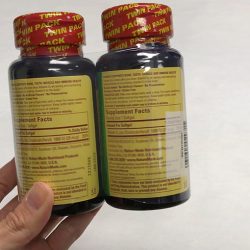 Bundling items (securing two or more items together prior to shrink wrapping) is a popular packaging trend that is continuing to rise in eCommerce. While double-sided tape can be a great solution for attaching two or more items to be sold as a bundle co-pack, there are several factors we recommend considering before implementing a new solution.
Check out these four factors to consider when choosing an adhesive for bundling. Read more about adhesive for bundling here.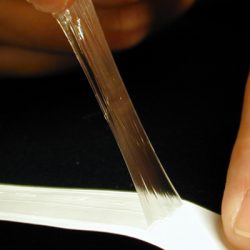 As a manufacturer, you have a lot of options when it comes to available hot melts. But, it's important to know which type of product best fits your process and application. Heat aside, there are several key differences between double-sided tape and liquid hot melt adhesives. We compared the two in four major categories, which include safety, speed, ease of use and quality. See how double-sided tape compares here.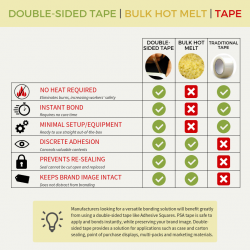 Not all adhesives are created equally. Some offer more safety, while others are designed to increase production speeds. These are just a few of the top priorities of manufacturing plants nationwide.
How does a double-sided tape like Adhesive Squares stack up against bulk hot melts and traditional tape? Check out the key differences here.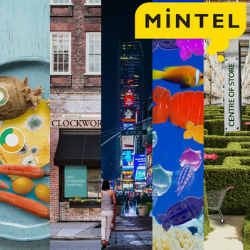 Packaging is constantly evolving to keep up with consumer expectations, especially at a time when eCommerce is booming. The market research company Mintel announced five trends set to impact the global packaging industry during 2018.
"Our packaging trends for 2018 reflect the most current and forward-looking consumer attitudes, actions, and purchasing behaviors in both global and local markets." said David Luttenberger, Global Packaging Director at Mintel.
Among the 5 key trends:
Marine conservation at the forefront
Boosting the online packaging experience
Minimalist messaging
Reducing food and product waste
Refreshed packaging for young shoppers
Learn more about these key trends.
We'll be diving into the packaging trends for 2019, so stay tuned!