Applying Adhesive Squares™ Double-Sided Tape with the GlueGlider ONE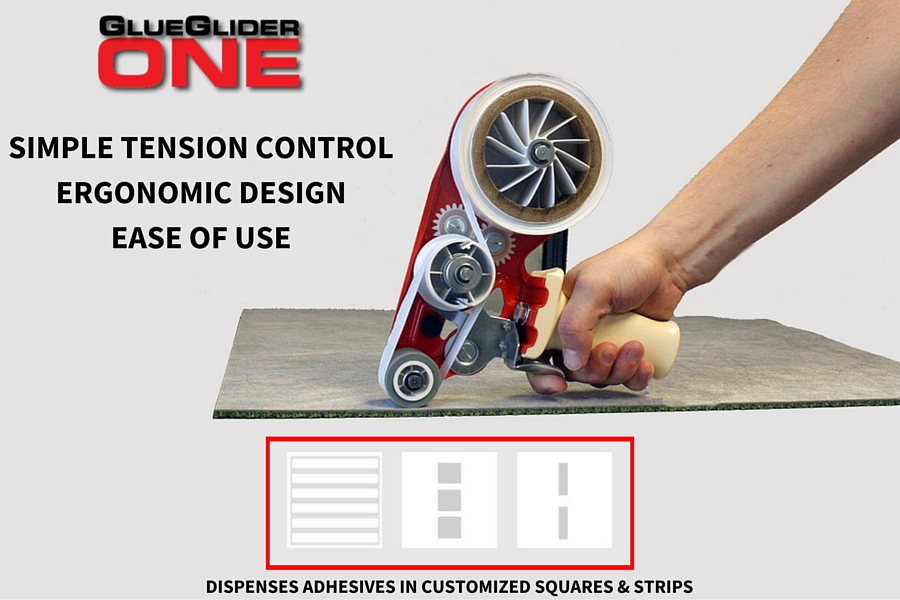 Today's customers are more demanding than ever, increasing manufacturers' focus on speed and efficiency. How fast can you design, produce and deliver your product? And how can you keep the complexity of your manufacturing process to a minimum?
The GlueGlider ONE is an industrial-grade adhesive transfer gun that dispenses Adhesive Squares™ on a roll to help you meet these manufacturing goals.
How Will the GlueGlider ONE Improve My Process?
Optimal performance increases your production speed
No waste increases your overall expense efficiencies for lean manufacturing
Ease of use decreases costs associated with training and production
Easy-to-Use Bonding Solution for:
Contract Packaging
Case Sealing
Food & Beverage
Manufacturing
Assembly
Carpeting & Flooring
Construction