Adhesive Squares™ Brand Double-Sided Tape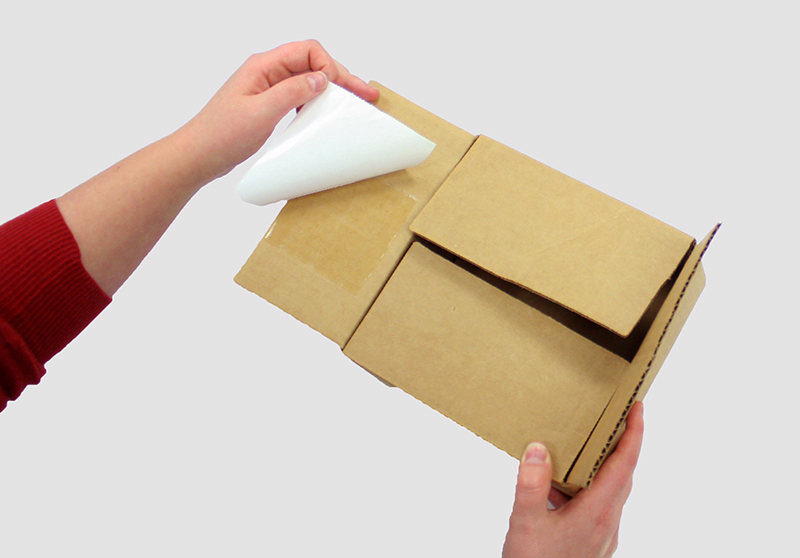 What is Adhesive Squares™ brand adhesives?
Adhesive Squares™ brand adhesives is a double-sided tape made with pressure-sensitive adhesives available in many sizes, thicknesses, and tack levels. These customizable, preformed adhesives are formulated for easy release from the liner and increased adhesion to instantly bond many surfaces. Each adhesive dot, strip and patch is designed to a uniform thickness. This results in a strong, consistent bond.
Key Benefits of Adhesive Squares™ Brand Double-Sided Tape
Instant bond increases productivity
No heat reduces burns and other safety issues
Exact application amount maintains product quality
Ease of use requires little to no training when applying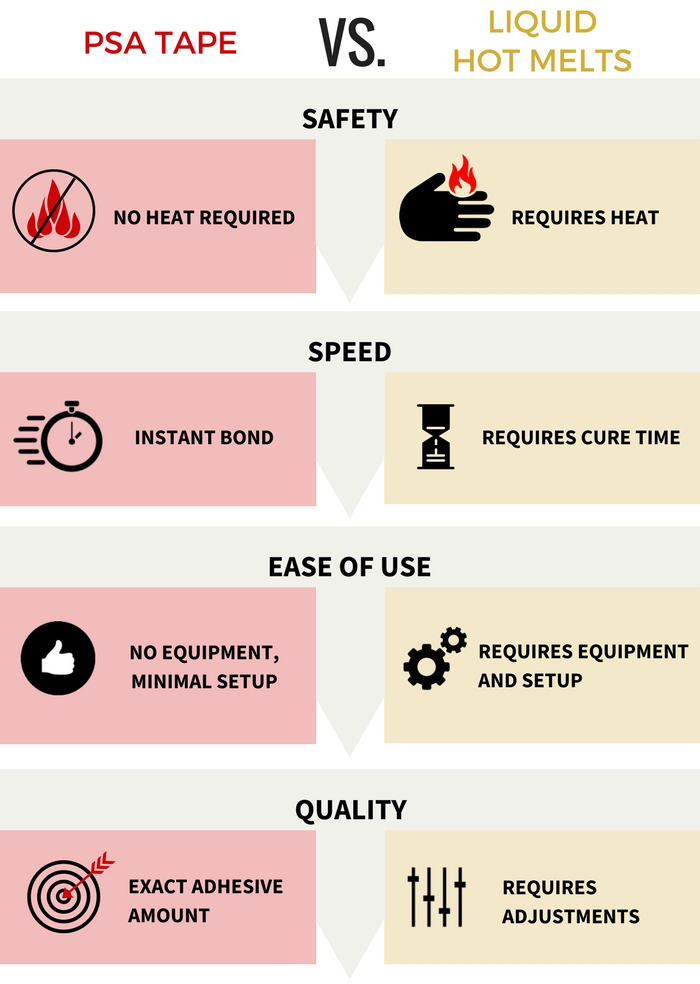 The Safe and Easy-to-Use Gluing Alternative to Liquid Hot Melts
Perhaps you are researching which liquid hot melt to use or are currently using one for your application. Did you know that there's a faster and easier way to get the bond you need? Adhesive Squares™ brand double-sided tape is the smart choice for many applications where you may be applying a traditional liquid hot melt. Unlike liquid hot melts, the major difference is that Adhesive Squares™ brand adhesives do not require heat to activate, but are applied at room temperature instead.
Advantages of Double-Sided Tape over Liquid Hot Melts
Eliminate burns, increasing worker safety
Instant adhesion eliminates extended compression time
Applied straight out of the box, no equipment, minimal setup
Exact adhesive amount provides product quality
Features

What Do the Part Numbers Mean?