When your application requires a double-sided tape, sometimes a standard, in-stock product isn't enough. For applications that require wide adhesive coverage of your material, you can use Adhesive Squares double-sided tape on a liner with pressure sensitive adhesives.
Our custom, in-house coating capabilities make your adhesive bonding process easy. Simply send us your substrate, and we will coat it with Adhesive Squares. Many flexible materials with the ability to be rolled up can be coated, such as those that are poly, woven, non-woven and film-based.
Coating your material with a double-sided tape provides many benefits:
• Drives down labor costs
• Increases production
• Increases safety
• Instantly bonds
• Provides great ease of use
Here's how it works: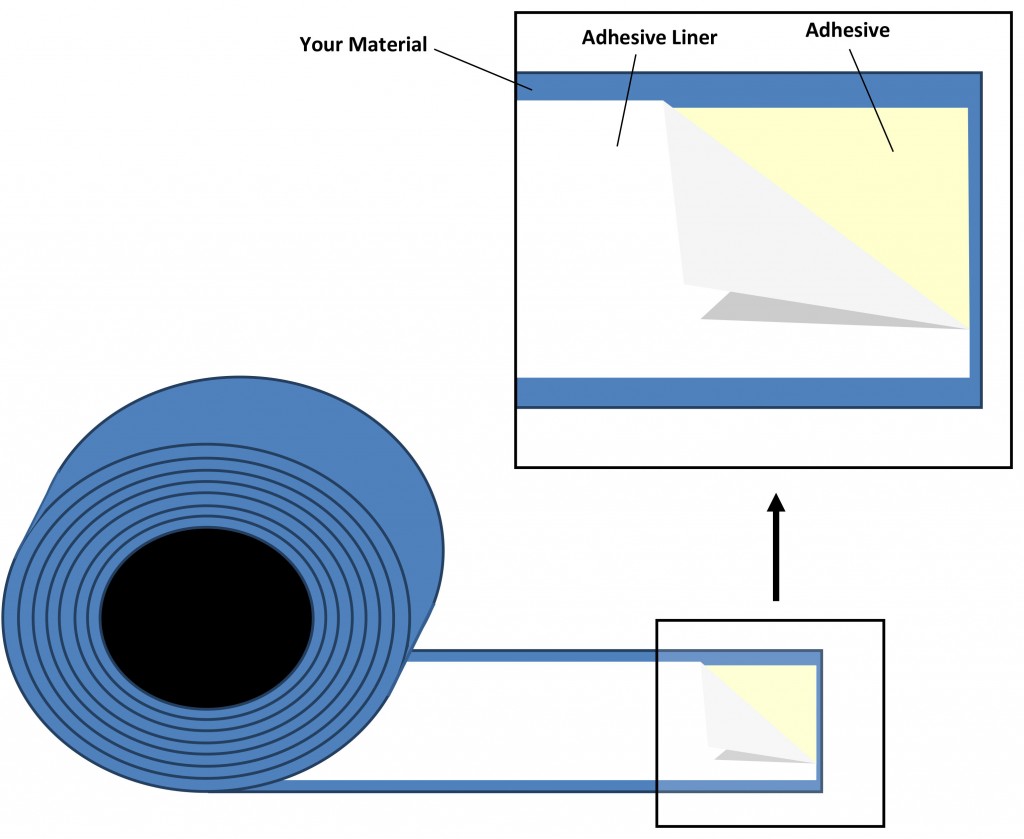 Once your coated material is shipped back, application couldn't be easier. Pull away the easy release liner of the adhesive, and press the coated side of the material to your desired surface to form a clean, instant bond. Unlike traditional hot melt adhesives, Adhesive Squares do not require heat, increasing safety during application.
Adhesive Squares double-sided tape is available in any size, thickness and tack level to fit the exact specifications of your custom job. For more information about coating your materials, tell us about the details of your application at info@adhesivesquares.com or 1-800-844-1740.